The Early Years
The "Kevin" club was established eighteen years into the Gaelic Athletic Association's lifetime in the winter of 1902. The Evening Herald noted on Saturday November 22nd that "St Kevin's H.C. were in the process of formation" and that the first training session would be held near the Polo Grounds on the same day. Gaelic League members and the students of C.B.S. Synge Street school were central to the establishment of the club.
While better known for their involvement in the Rathmines and Faughs clubs, the Boland brothers and specifically Gerald Boland was very involved in establishing the club. The first known A.G.M. was held in June 1903 on 28 Wexford Street which was the Bolands mothers shop. In her witness statement Gerald Boland's sister refers to her brother involvement in the Gaelic League and the fact that he set up a hurling club in his mothers kitchen. The committee of the day included M. Bannon (Presiding), P. Bannon (Chairman), F. Jordon (Secretary), C. Kickham (Treasurer), J. O'Neill (Capt), J. Dunne (V/Capt) and committee members, J. Dunne, J. Cahill and J. Maguire. Newspaper records show that Kevin's entered into junior and minor hurling competitions in 1903.
Kevin's have had an unbroken affiliation to the G.A.A. since its' foundation. While we are often referred to as "Saint Kevin's" in news reports, the club's official name never included "Saint".
While initially formed as a hurling club, football would soon follow and it was Saturday football league that would be our first title. Success on the hurling field soon followed with a middle league title and the club subsequently attained senior hurling status for the first time in 1910, by winning the junior championship. A senior hurling league title followed shortly.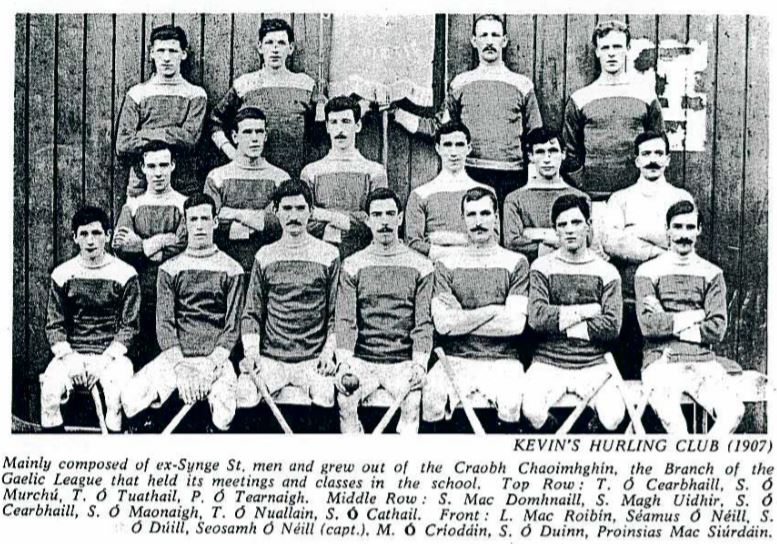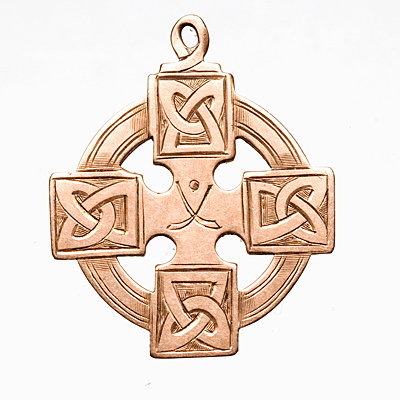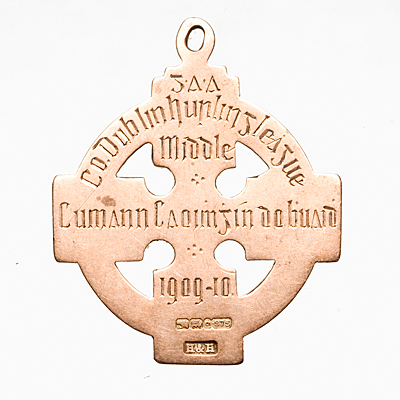 The Troubles
Like many clubs across the country, a number of our members took part in the 1916 Rebellion. Capt Sean Connolly was probably the most well known member who fought and was the first rebel killed in action. There were a number of other members who took part including founding member Jim Maguire. Other notable members included Thomas R Atkins and Seamus Doyle who were members of Boland's Mills, 3rd Battalion.
Thomas played hurling and football with Kevin's and was a past pupil of Synge Street School. Thomas also documented a list of past pupils who took part in the rising for the 100 years anniversary book for the school. Seamus took a different route into the club. He was an orphan from Tipperary and was raised in Borris In-Ossary, County Laois. When he came to Dublin he hurled with Kevin's and was part of the successful team that won promotion to senior hurling grade. Seamus was also a survivor of the famed Battle of Mount Street Bridge.
The former Weaver's Hall in Donore Avenue acquired by Kevin's and renovated as a clubhouse in 2010, also played a part in the Rising. It was used as a key location in the build up and on Easter Monday over twenty Cumman na mBan members were mobilized there before marching towards Marrowbone Lane. So how did a Silk Weaving Union meeting hall become a place for rebels to gather? It was most likely the Michael Mallin connection, for he was not just a weaver and the secretary of the Silk Weaving Union. He was also an Irish republican who took an active role in the Easter Rising, where he was second-in-command of the Irish Citizen Army. The hall itself was built in 1910 when Michael Mallin was secretary of the Silk Weavers Union. Prior to this, meetings had been held in local public houses. Teenage apprentices were often indentured at these meetings. As trade was good the number of apprentices were increasing and it was decided to build a hall to keep these impressionable teenagers away from the influence of the public houses. As Michael Mallin was a temperance advocate it is likely that he would have been in favour of this change. 
Kevin's lost their senior hurling status during this time, but Harry O'Kelly was busy spearheading an underage revival. One player that would later come to prominence during the Civil War was Bobbie Bonfield. At about 5 pm on Holy Thursday, 30th March 1922, less than three months after he had assassinated a TD by the name of Seamus Dwyer, Bonfield was on his way into the city centre to pick up orders from a newsagent that was used by the anti-Treaty forces as a drop shop. At the junction of Lower Leeson Street and St. Stephen's Green he bumped into President WT Cosgrave and his bodyguards who were visiting the seven churches, a traditional Easter devotion at the time and was arrested. Bobbie's body was later found in Clondalkin. Below is a letter sent to Chairman Harry O'Kelly after the funeral.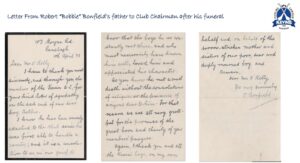 As part of the 75th Anniversary celebrations the club also appeared on RTE Radio 1 where a number of members were interviewed including  William "Leggy" Kavanagh who played during "The Troubles". Click here for a recording of his interview.
The Kevin's team that won the Intermediate Championship final in 1924 included Charlie McMahon who played throughout the season with a bullet lodged in his head from the War of independence. Charlie would later line out for the Dublin senior hurlers and win a National League and All-Ireland title. 
Gaelic Football
While initially formed as a hurling club, football would soon follow and it was Saturday football league that would be our first title. Kevin's were one of the biggest clubs in Dublin in the early 1920's. While there was a lot of rebel activity in the area, the club was very active at underage level including football. The club reached a number of finals eventually winning a Schools League Championship in 1922, which was the precursor to the modern day Minor Football Championship as we know it. However it would be the 1930's that brought most success on the football field when Kevin's won four minor football championships. Ned Murphy a teacher in Donore Avenue was central to the clubs underage success. Ned would later establish a club called Ballyboden Saint Enda's. The arrival of Synge Street Past Pupils Gaelic Football & Hurling Club in 1945 led to a gentleman's agreement that Kevin's would drop football to focus on hurling in the late 1940's.
Handball
Little is known about our handball activities, but what we do know is that it was played as early as 1906 and throughout the The Troubles and into the 1920's and 1930's. The game of handball was promoted by the Dublin Schools League Board where Harry O'Kelly played a prominent role. Another advocate of the game was Ned Murphy in the 1930's. More recently the club ran an introductory session in 2019 as part of the Healthy Club projects. A session was run in UCD and proved popular, but due to the COVID-19 pandemic plans to re-introduce the code of handball was put on hold. 
Camogie
The game of Camogie was devised in the Craobh a' Chietinnigh (Keating Branch) in 1903 and practice sessions were held that summer in Drumcondra and later in the Phoenix Park. An Cumann Camógaíochta was inaugurated at 8 North Frederick Street, Dublin on the 25th February 1905 and it was in 1906 that Kevin's decided to set up a team. Most of what we know about the Kevin's Camóg club is a result of a former Camogie President by the name of Pat Rafferty who wrote "A History of Camogie in Dublin".  While not explicitly stated is reasonable to assume that the local Gaelic League branch had once again played its part in formation of Kevins Camóg club. Not alone were the Gaelic League a key driving force for Camogie in general, but as the Irish Independent noted the Craobh Naomh Caoimhín branch had both boys and girls participating.
On the 21st April 1911 at 25 Rutland Square Kevin's attended a meeting in the Gaelic League Hall, which the main agenda item being how to foster and popularize the game of Camogie. The initial strategy was to play friendly games and on Tuesday 25th July Kevin's took to the field to challenge Glenmalures. Prior to that a representative team from Dublin also travelled to Dundalk on the 9th July and included two ladies from Kevin's by the names of O'Reilly and Mordaunt. Another Dublin North v South game was arranged for 9th September at the Foxrock Aeridheacht and the team was dominated by Kevin's players including Kearns, Molloy O'Reilly, Mordaunt, Hynes (2), Jenkinson and Brown. The availability of pitches was a challenge and contact was made with C.Y.M.S. for the use of their grounds in Richmond Hill in Rathmines. Interestingly it was around this time that hurlers of Kevin's had a strong connection with the Richmond Hill area. Approximately thirteen teams affiliated to the 1912 Dublin League which was won by the Kevin's Camóg club. Prominent members representing the club during this time were Misses Hogan, O'Reilly and Hynes. Historical meeting minutes from the Dublin County Board can be accessed on the GAA Website. Unfortunately the camogie club ceased to compete around 1918.
While there were talks of establishing camogie within the club as far back as the 1970's, the modern day camogie section was established in 1993. Loreto Convent on the Crumlin Road and Saint Clare's of Harold's Cross were central to the establishment of camogie. Our first fixture was in November 1993 when we played Good Counsel in two fixtures in Pearse Park, Crumlin. The club experienced immediate success at underage level and we now field teams at most levels including adult teams.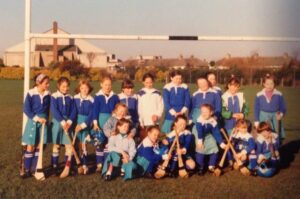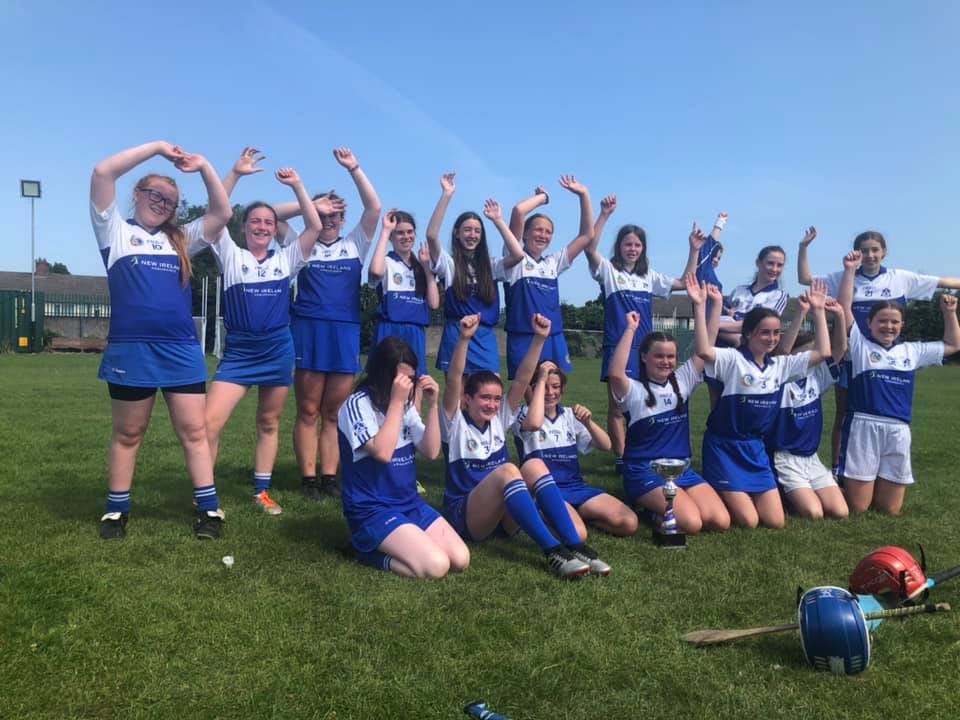 Hurling 
Formed in the winter of 1902, the club attained senior hurling status for the first time in 1910, by winning the Junior championship. A Senior hurling league title followed shortly. While their senior status would only last a few years, Harry O'Kelly was building a formidable underage section and Kevin's were dominating the Dublin Schools Leagues at all grades. Kevin's would win the Dublin Schools League Championship on three occasions in 1919, 1922 and 1923. Their main opponents during this period would be Marlborough Rangers and two north inner city clubs O'Tooles and Eoghan Ruadh.
The below picture was taken in ~1918, near the Polo Grounds in the Phoenix Park includes and Sylvester "Vesty" Muldowney and Tom Lawless who would go on to hurl senior with Dublin and play in National League and All-Ireland finals.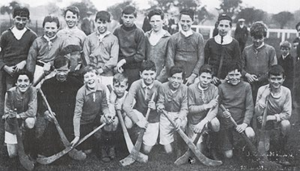 In 1924 Kevin's won the Intermediate Championship final with a team mainly made up of players who came up through the ranks. Harry's revival would finally bear fruit when in 1926 the club reached it's first and only senior championship hurling final by beating the star studded and controversial Army Metro team. Kevin's would be the first Dublin club to reach a senior final with homegrown talent.
The club lost it's Senior hurling status in the early 1930's but regained it again at the end of the decade with what was dubbed by Dermot Byrne as a "Great Team" who won the cup, league and junior championship to go back up. This team had a number of stars including Vesty Muldowney who had played in an All-Ireland and National League final and Peader Carton whose sons and grandsons went on to play with the famed O' Tooles club. Also on the squad was Finbarr Fagan and Jimmy Bradley who had lined out for the Dublin minors against Cork (and the legendary Christy Ring) in the 1938 All-Ireland minor final . 
The 1950's were lean in terms of success, but a Junior B title was won and in 1956 Kevin's also won the minor hurling championship beating St. Columba's of Crumlin in the final. The team included renowned tenor John Mac Nally and Freddie Strahan would later line out as an Irish International soccer player.
A big turning point came in the club in the late 1960's when London born Chairman Con Daly led another revival of underage hurling in the club. Some great teams were produced and the club won under 15 and 16 championships in the 1970's. These young players strengthened the junior squads and Kevin's would win back to back junior and intermediate hurling championships to regain senior hurling status in 1978/79.
Kevin's continued their progress winning 3 senior league division 2 titles in the 1980's and come runners-up in division 1 in 1990. Another league division 2 title was added in 1996. During this period the inner city was experiencing a lot of social and demographic change and while fielding underage teams was challenging, the club  remained loyal to the area.
The club lost it's senior hurling status in 2001, but quickly returned by winning the intermediate hurling championship and reach the Leinster Junior final in it's centenary year.
Rounders
Adult Social Rounders was established in April 2019 as part of a Healthy Club project when a group of parents got together for a fun activity. There was a lot of interest, but very few teams to play against in Dublin. It was decided to register with GAA Rounders and enter into the Junior/ Novice All-Ireland and Limekiln Challenge Cup. In 2020 the club entered the newly established All-Ireland Mixed Tournament and in 2021 a Mixed and Men's team were entered. Kevin's also decided to introduce underage rounders at under 12 level and entered a newly established boys and girls All-Ireland, reaching the final of the girls tournament. The adult team also entered the Junior/ Novice All-Ireland reaching the final.
In 2020 Kevin's submitted a motion at the GAA Rounders National AGM to develop the concept of Social Rounders and have been working with other clubs in Dublin to increase participation. Interest has grown and there are now eight registered clubs in Dublin and a Dublin Social Rounders League has been formed. We look forward to seeing more people participate in the game of Rounders over the coming years.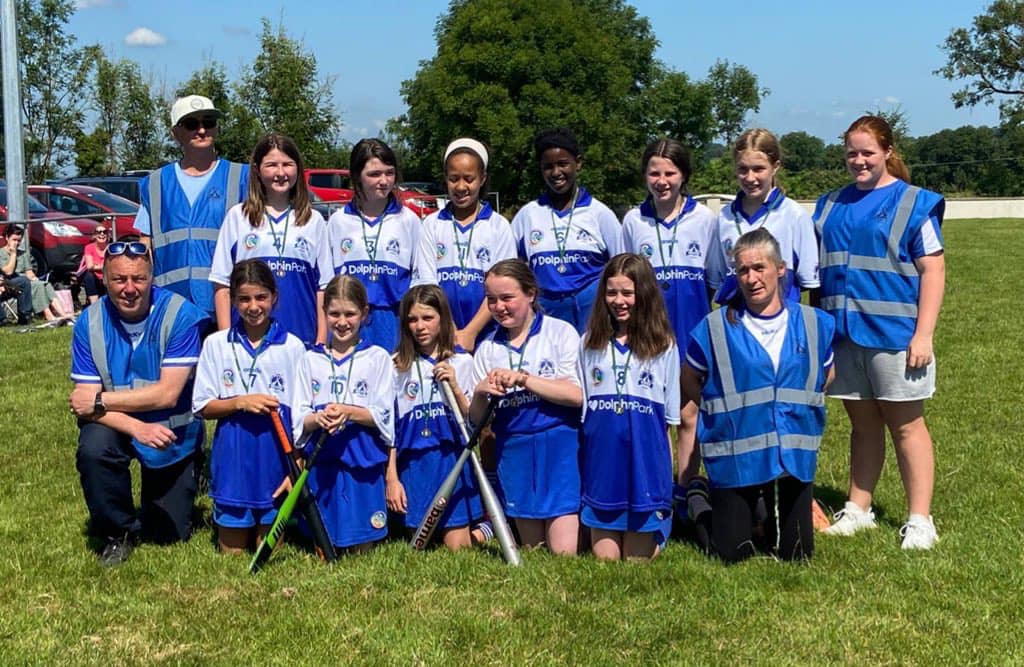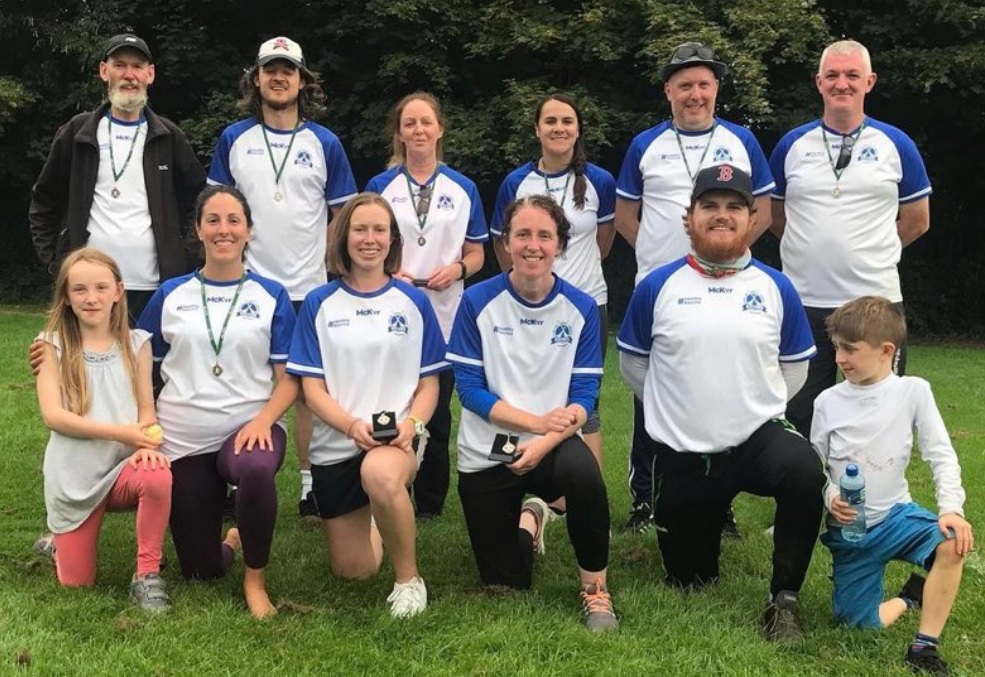 Present Day
The former Weaver's Hall in Donore Avenue was acquired and renovated as a clubhouse in 2010. Kevin's developed a club strategy in 2013 entitled "Embracing Our Future". As participation rates grew rapidly a Healthy Club plan was developed to further engage with the community. The club now caters for all members of the community activities such as walking groups, social hurling, rounders, scór and a choir. We cater for all ages and abilities and have approximately 800 members. Our youngest group is the ABC Nursery catering for 4 years and up. We field teams at all ages up to adult and compete in hurling, camogie and more recently rounders.
Contacting Our Club Historian
If you were involved with the club or have an ancestor who played we would love to hear your story. Our club historian is Daithi O hAolain and can be contacted on pro.kevins.dublin@gaa.ie. You can follow our club history on social media using the hashtag #KevinsHistory.