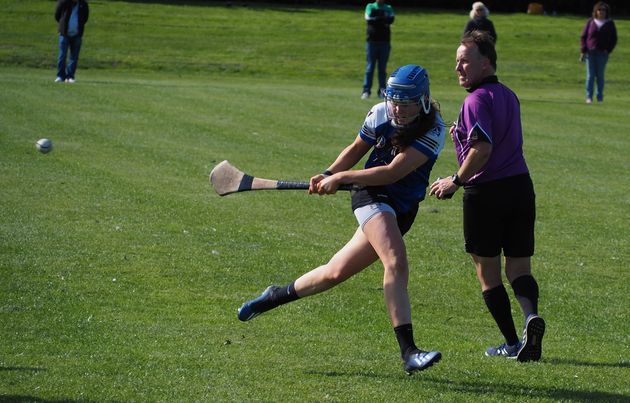 Overview
The current Kevin's camogie section was established in 1993. Today we cater for all ages and abilities. Our A.B.C. Nursery caters for 4 – 7 year old's, Go Games commences at 8 years and we have teams for all age groups. We have two adult teams. The first competes at Intermediate grade in a joint venture with local club Portobello. We have have teams catering for all ages. Our girls start in the nursery and we enter competition at every second year.
Our Teams and Contacts
If you are interested in hearing more you can check us out on social media. We are on Twitter, Instagram and Facebook, or you can find their contact details on the below list of hurling teams for the 2022 season.
| | | |
| --- | --- | --- |
| Foireann | Ainm | Fón |
| Idirmheánach (CBC/ Portobello) | James Murphy | 085-1237970 |
| Sóisearach | Paul McManus | 086-241 4260 |
| Fé 20 | Jenny Kearns | 086-8910914 |
| Fé 18 / Mionúir (2005-06) | Claire Graham | 086-3503355 |
| Fé 15-16 (2007-08) | Emmet Corrigan | 086-3716980 |
| Fé 14 (2009) | Marcus O'Doherty | 087-6620282 |
| Fé 13 (2010) | Michelle Madden | 086-8052535 |
| Fé 11-12 (2011-12) | Donal Dowling | 087-9342498 |
| Fé 9-10 (2013-14) | Graham Akroyd | 087-7045523 |