U13 League Game – Away to Peregrines
On a sunny but crisp cool afternoon the U13 Camogie Team opened their League Competition with an away game to Peregrines in Clonsilla.  Short a few regulars but with a contingent of strong and capable players from the U12 squad the girls started quickly and got some good early scores, to settle themselves.  There was some close exchanges and a phases of slow play from a series of moshes due to longish grass.  However with some great performances across the team we turned in a few goals up at half time.  At the Interval we made some positional switches and player substitutions for the second half.  Peregrines  came out strongly at the start of the half and rattled of a few scores before the new line-up got fully settled just to remind our girls they were in for a game.  However we got a few more scores that helped to close out the game and we ran out good winners in the end on a score of 12-5 to 3-5.    This was a great first game performance and a convincing set of performances form all of the girls joining the pane from the U12 panel.  It was great to have them and hopefully they will enjoy more games with us in the coming weeks.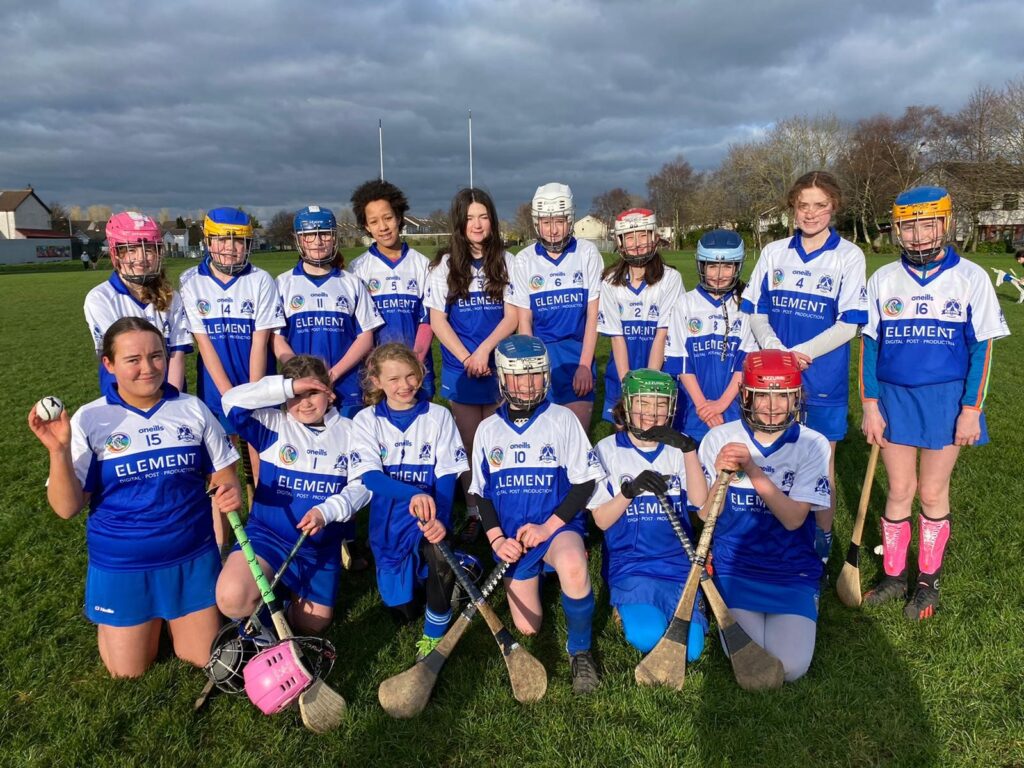 U14 League Game – Home to Round Towers
So today we finally arrived on the Division 2 Scene with our U14 Camogie Team.  The big question this week in our minds at training this week was how we might shape up to stronger teams from larger clubs with larger panels.  After the game we learned that some of the girls were nervous which indicates how important today was to them.  We started the game a little sluggishly and were soon down a few points form a few free running forwards in the Towers team.  We got some long distance frees to relieve some pressure and finally a closer free which was converted by to open the account.  Soon after we had added 1 more  point and a great goal crashed into the top of the net by Aedin Murphy and then the nerves seems to dissipate and the girls began to get stuck in and play.  With another goal and a point before half time we turned around about 2 goals up.  Towers started strongly again and added a few scored but the game opened up a little as they pressed forward and the girls added another goal and some points to finish the game 3-5 to 0-6 winners.   So on what was a great day with a gutsy opening performance we set ourselves off on a new journey.  We expect that games will be tight throughout and we hope we can perform well again in the next outings.  We will take each one as it comes and hopefully we will eek out some more victories.